INSPIRATIONAL NEUROENDOCRINE CANCER PATIENT STORY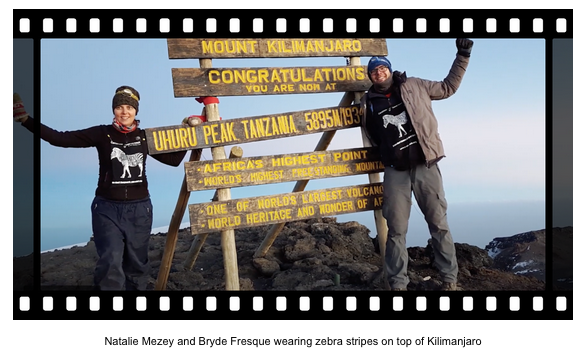 Long-time CNETS fundraisers Bryde Fresque and Natalie Mezey, share a message of hope!
As outlined in this Ottawa Hospital Foundation report, Bryde Fresque was diagnosed with a rare type of neuroendocrine cancer, a Pheochromocytoma, in 2013.  Bryde underwent a very complex 12-hour surgery at the Ottawa Hospital where he spent 40 days as an in-patient.
Bryde's wife, Natalie, was no stranger to neuroendocrine cancer. Her mother, Justyna, tragically passed away from neuroendocrine cancer in 2010. Natalie started raising awareness and funds for neuroendocrine cancer research a short time after her mother's passing.
Together, Natalie and Bryde make an incredible contribution to the neuroendocrine community and continue to raise awareness and funds for neuroendocrine cancer and the Ottawa Hospital Foundation through various events including the Ottawa Marathon (Natalie was Team Zebra Captain), Great Glebe Garage Sale, "Spadinaween" Halloween party and climbing mountains!
Today, Natalie and Bryde have been able to pursue their dreams, share their story and a beautiful message of hope.
To read the full story: click here