THE CARCINOID NETs HEALTH STORYLINES
The Carcinoid NETs  Health Storylines self-care app was originally launched last year. It was developed in partnership with the Carcinoid Cancer Foundation (CCF), Carcinoid NETs Health Storylines makes it easy to record your symptoms, nutritional concerns, moods, medication, and more.
You can choose what you want to track to build your own summary "My Storylines" to learn more about your health, and to share with your doctor about what happened between visits.
The app has been recently updated with lots of improvements based on feedback – with a healing music box, daily check-ins and more!
It has all the tools for managing NETs in one place.
To check out the app and download, click on the LEARN MORE below.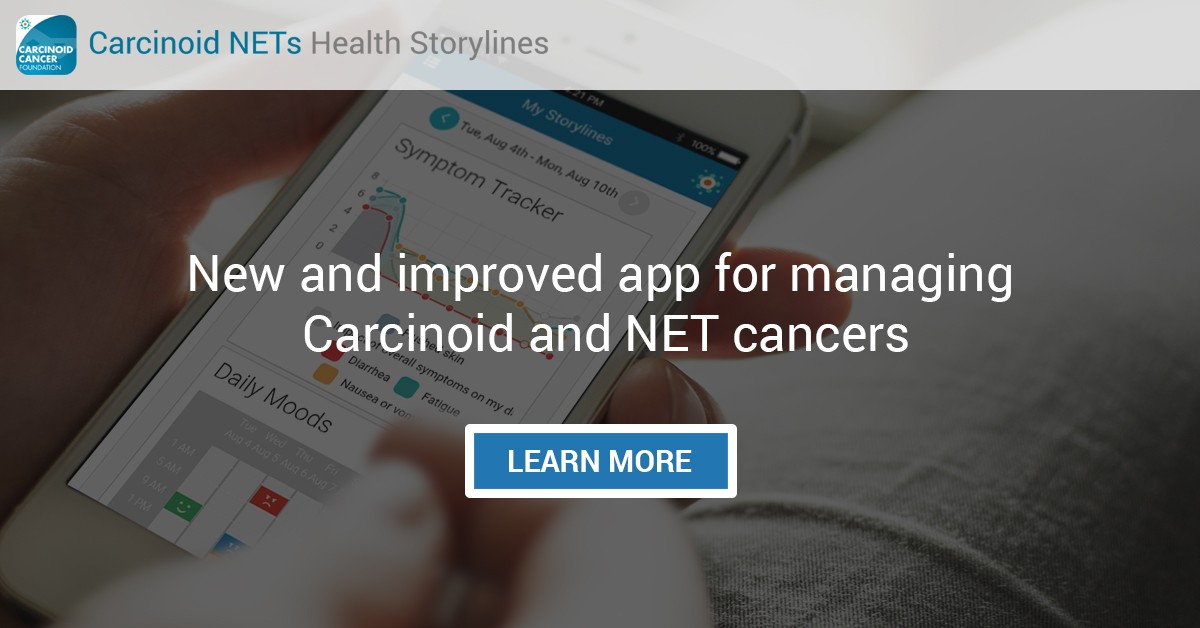 Share This Story, Choose Your Platform!