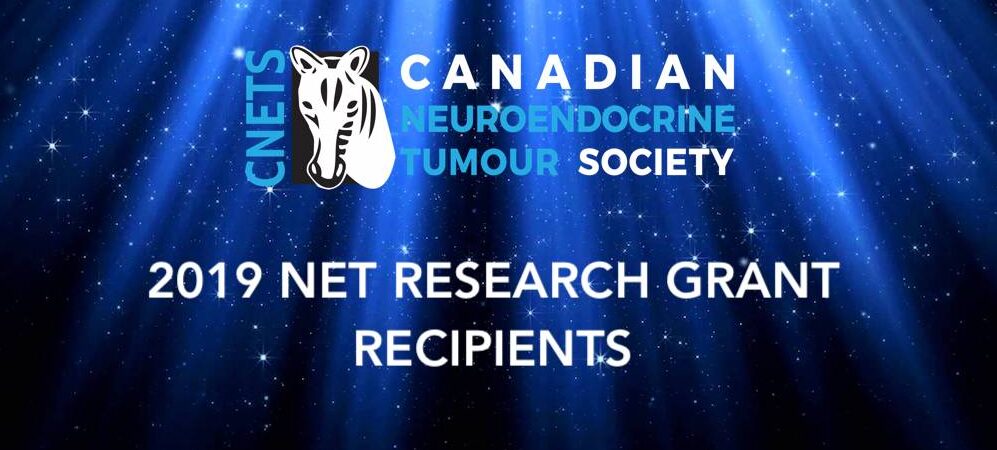 CNETS is delighted to announce the 2019 Neuroendocrine Tumour (NET) Research Grant Recipients
CNETS is committed to improving the quality of life and survival for NET patients across Canada and in support of this vision introduced a new Research Funding Framework in 2016.
The 2019 NET Research Grant will provide grant-in-aid for THREE projects up to a maximum of $40,000 per project.
The third NET Research Grant was made possible thanks to the tremendous fundraising efforts of Bailey and Jonathan Daniels. In their honour, this NET research grant will be named The Daniels Constellation Grant for Neuroendocrine Cancer Research.
The NET research funding priorities were determined through consultation with the NET patient community, and input from CNETS Scientific and Medical Advisory Board (SMAB). To be eligible for the 2019 NET Research Grant, the project must be a clinical trial or a clinical or fundamental research project (including animal or cellular models) to examine issues relevant for the diagnosis and treatment of Neuroendocrine tumours (NETs). Recommendations were submitted to the CNETS Board of Directors.
2019 NET RESEARCH GRANT RECIPIENT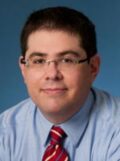 Dr. Ozgur Mete
Associate Professor
Pathology, Laboratory Medicine Program
UHN/ Toronto General Hospital
Appendix Neuroendocrine Tumors (NETs): Implications of cell typing
Neuroendocrine tumors (NETs) of the pituitary, stomach, duodenum, pancreas and rectum have been recognized to be composed of different cell types that have distinct growth patterns, different invasiveness and variable responses to therapies. This study will examine the cell types that comprise neuroendocrine tumors of the appendix to determine if there are multiple different tumor types that make different hormones and have different clinical and biologic features. The information obtained from this study will allow re-classification of appendiceal NETs into categories that may have different requirements for aggressive surgery and post-surgical treatments and will provide unique circulating biomarkers to monitor patients for recurrent disease.
2019 NET RESEARCH GRANT RECIPIENT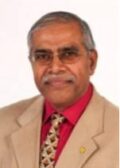 Dr. Girish Shah
Full Professor
Université Laval / Laval University
CHU de Québec Université Laval Research Centre (CHUL Hospital)
Chemotherapy followed by PRRT can deliver one-two punch to NET   
The incidence of neuroendocrine tumors (NET) is increasing and due to delayed diagnosis, patients have few conventional therapeutic options. Peptide receptor radionuclide therapy (PRRT) is a targeted therapy that directly delivers radioactive drug to the docking sites or somatostatin-receptors on the NET cells. PRRT is recommended for many types of NET but there is a need to improve its therapeutic efficacy. Based on our recent in vitro data with NET cells growing in culture medium, we will examine in animal model of NET whether pre-treatment with low doses of chemo drugs can upregulate these receptors so that a subsequent PRRT treatment will deliver a one-two knockout punch to the tumors without causing adverse incidental toxicity to the animal. This approach will not only improve therapeutic efficacy of PRRT but also allow previously ineligible NET patients become eligible to receive PRRT.
2019 DANIELS CONSTELLATION GRANT FOR NEUROENDOCRINE CANCER RESEARCH

Dr. Simron Singh
Medical Oncologist
Department of Medical Oncology
Sunnybrook Odette Cancer Centre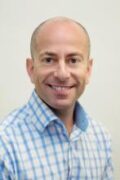 Dr. Ur Metser
Professor, Medical Imaging
Department of Medical Imaging
Princess Margaret Hospital
Examining the Utility of Combined of 68Ga-DOTATATE and 18F-FDG PET/CT Imaging on Clinical Management of Patients with Well differentiated, G2-G3, Gastroenteropancreatic (GEP)-Neuroendocrine Tumors (NETs)
The variable clinical outcome of patients with G2 and G3 well differentiated GEP-NETs makes the selection of an optimal treatment strategy challenging. Therefore the prospective validation of the clinical impact of addition of 18F-FDG PET/CT imaging to 68Ga-DOTATATE imaging to planned clinical treatment of patients with G2-G3 well differentiated GEP-NETs, along with the validation of novel comprehensive imaging biomarkers is critical to develop new prognostic tools that could help individualizing patient management deciding which patients might potentially be managed and treated "less aggressively" with observation, somatostatin analogs or peptide receptor radionuclide therapy (PRRT) and which might need more "aggressive" approach systemic therapies such as chemotherapy.